History
ULD CARE is a not-for-profit Canadian corporation. Its membership is open to organizations whose scope encompasses any aircraft unit load device (ULD) activity.
ULD CARE started as an IATA committee in 1971 and became a legal entity in 2011.
1971:  UCPC (ULD Control and Procedures Committee) was founded by IATA for the purpose of tracking interlined ULDs.
1988:  UCPC becomes IULDUG (Interline ULD User Group), an IATA Interest Group, autonomous, self-funded and with its own governance.
2009:  IULDUG upgrades its ULD Control System for its airline members.
2011:  Separation from IATA.  IULDUG becomes an independent legal entity, a not-for-profit organization to serve the broader needs of the entire supply chain.
2012:  IULDUG celebrates 25 years and creates ULD CARE.
2015: ULD CARE launches SOS ULD Campaign
History of ULD and ULD CARE
Vision
The vision of ULD CARE is that regardless of location or process, any ULD shall, at all times and by all parties, be handled, stored, transported and otherwise used in a responsible manner by persons who are suitably trained, managed and supported such that ULD assets may be operated at all times in a manner that is both efficient and meets all regulatory requirements.
Learn why we C.A.R.E.
It would be hard to imagine today's airline and air cargo industry operating without ULDs. Whether to load a suitcase from London to Manila or 10 tons of cargo from New York to Sydney, ULDs have an essential role. Without them, baggage and cargo would simply not move.
The membership of ULD CARE owns hundreds of thousands of ULDs, worth many millions of US Dollars, operating in a global 24/7 environment that is almost entirely outside of their direct handling control.
All too often, ULDs are perceived as simple boxes or pallets with no other purpose than to hold some cargo.  The widespread lack of awareness that ULDs play a role in flight safety puts ULD operations in the spotlight in terms of Airworthiness and Regulatory Compliance.
Although moveable, ULDs are pieces of aircraft equipment and their airworthiness is not something that can be left to chance. Pilots do not guess how much fuel they need and ground staff should never guess if a ULD is airworthy.
ULD design and operations fall under a wide and often confusing range of standards and regulations such as the aircraft Weight and Balance procedures, the FAA (Federal Aviation Authority) and other aviation authorities' rules and regulations, industry standards established by IATA, SAE and ISO, and even local airport regulations.
For the owners and operators of ULDs, as well as other service providers engaged in ULD activity, knowledge and understanding of the ULD regulatory requirements is essential.  Ignorance of these requirements is not an option in safe operations.
Circumstances and lack of awareness of proper ULD Operations have allowed a degree of complacency to penetrate the air cargo industry over the years.  This can be no excuse to load un-airworthy ULDs on an aircraft or damage ULDs on the ground.
Education of the vast global air cargo workforce is essential for ULDs to be handled safely and efficiently. Far too often front line operations staff only receives "on-the-job" training, if any, from workmates who probably never had any training themselves. Untrained employees should never be allowed to load tons of cargo into ULDs that will fly on an aircraft!
Compliance, Airworthiness, Regulations and Education are key areas that any manager must consider if he is to eliminate risk from ULD operations. Failure to do so relegates ULD operations to a risky business and a matter of luck, which of course has no place in aircraft operations.
Referring to this section of the ULD CARE website will keep you informed through articles of use and interest on ULD activity. These pages will be regularly updated with new and relevant material to keep the global airline and air cargo community abreast of the latest developments.

Compliance

Airworthiness

Regulations

Education
Core Activities
Operation of the interline ULD database system, a global and neutral multilateral ULD Control System which provides tracking of ULD movements between members and calculates demurrage for owner's compensation.
Facilitation of regulatory compliance and best business practices for ULD operations
Board Members and Officers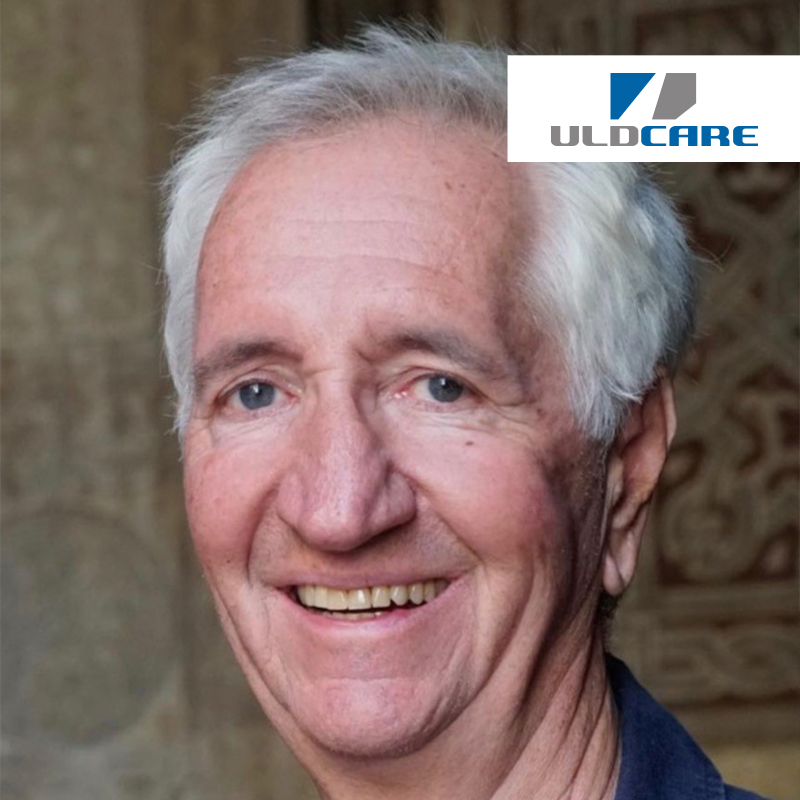 Vice President & Treasurer
Biography
Vice President & Treasurer
Bob Rogers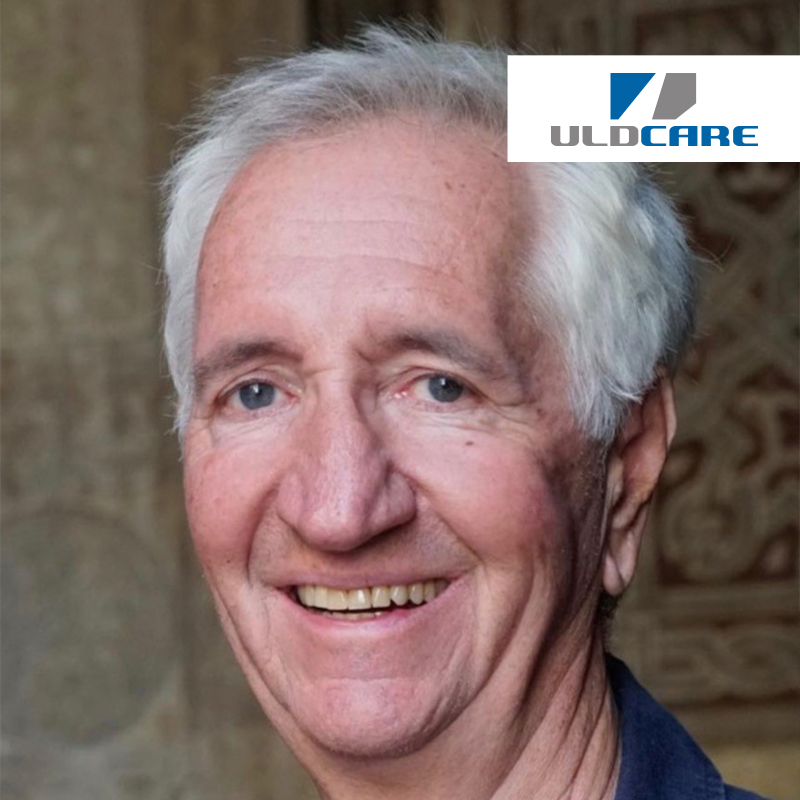 Biography
Extensive experience in the field of cargo and baggage restraint on board aircraft utilizing containers, pallets, nets and related accessories to provide airworthy, secure restraint during flight.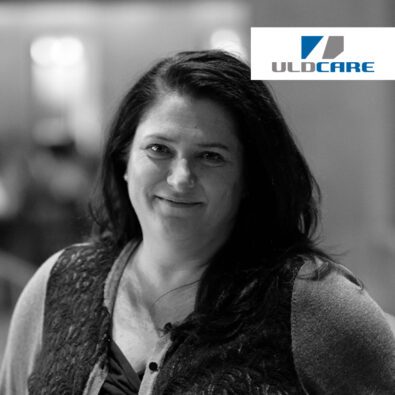 Secretary
Biography
Secretary
Paryse Marchand
Biography
Paryse's expertise includes event creation and coordination, meeting planning and incentive travel, with a focus on delivering exceptional service. She prides herself on her ability to help clients to better inform, entertain, sell to, train, motivate, and reward their target audiences. Over the past 25 years, she had the pleasure of working with local, national, and international clients from various industries, where she built a solid reputation on meeting and exceeding all expectations. Never satisfied with her stellar track record alone, she continues to make the next assignment her most successful!
Non Airline Board Members

VP Commercial Ops & Customer Success
Biography
Biography
Adam is a creative and performance driven aviation leader, with nearly 20 years of delivering solid domestic and international partnership success, via ULD Management, MRO and Manufacturing solutions, having held key leadership roles within Account Management, Sales, Operations & Procurement. As VP Commercial Ops & Customer Success postholder, based in Fort Worth, Texas, Adam and his CSM team are focused on delivering ULD Management customer excellence, satisfaction and success for their global portfolio of customers.

Vice President of Sales & Marketing
Biography
Biography
Joanna is responsible for leading her function in driving organic growth for AmSafe Bridport. She formulates AmSafe Bridport's sales strategy and oversees all commercial activities to lay a strong foundation for the company's long-term competitiveness. Prior to her appointment as VP Sales and Marketing, Joanna held the position of Business Unit Manager, responsible for leading and directing the Airframes Business Unit Team. She has years of progressive experience in Commercial Aerospace and Defence markets, identifying commercial opportunities, developing winning strategies and driving the introduction of new and innovative products. Joanna has a Masters degree in Business from the University of Manchester, Manchester Business School.

Biography         
| | |
| --- | --- |
| 2012 – current | Technical Director (Zodiac AirCargo Equipment / Safran Cabin Cargo) |
| 2006 – 2012 | Engineering Manager (Driessen Air Cargo Equipment) |
| 2005 – 2006 | Managing Director (Alcan Singen Aviation Products) |
| 1991 – 2005 | Manager Design & Development (Alusingen / Alusuisse SIngen / Alcan Singen Aviation Products) |
| 1989 – 1991   | Design Engineer (Alusingen Aviation Products) |

ULD Industry bodies:
1991 – current
IATA ULD Board participation
ULD Technical Advisory Group facilitator
1991 – current
SAE AGE-2 voting member
2005 – current
IULDUG / ULD CARE participation
2015 – current
ULD CARE board member