We had originally intended for our recent newsletter to be the last one for 2022.
However, a few matters have come to the top of the pile which justifies this additional edition.
In memory of Stuart Broom
The first of these matters is that I am sad to announce that Stuart Broom passed away a few days ago after a short battle with cancer. Please click on this link to read a short obituary.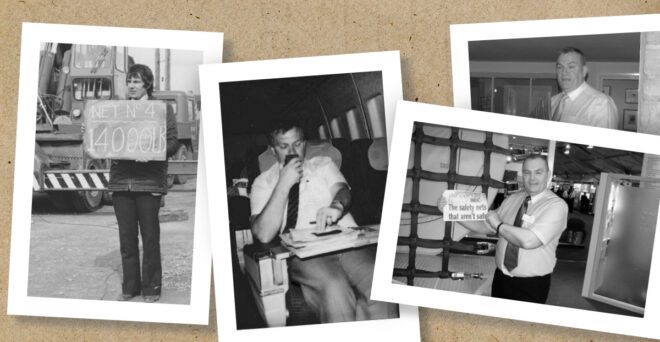 Clarification statement
Secondly, as you probably are all aware, ULD CARE has been working for a long time now on taking back control of "off-airport" ULD moves through enhancement. You may also have downloaded and read our White Paper on the subject. In recent weeks, it has been brought to our attention that some parties were concerned that this is a breach of competition laws. Clearly, this needed to be investigated. We therefore sought local legal advice and subsequently took advice from a London-based barrister with appropriate qualifications regarding competition law. As a result of these actions, ULD CARE has now issued a clarification statement which can be found here and is also now automatically shown when anyone clicks on the White Paper link on the ULD CARE website.
Danielle's retirement
Thirdly, Danielle Viau, who has run our conferences for some years now and more recently has taken on our back-office admin functions, has decided to retire from both of these functions. We have therefore sought out a replacement organization and are pleased to announce that Zeste Incentive will take over Danielle's responsibilities as of January 1, 2023. And, of course, it goes without saying that we are extremely grateful to Danielle for all her work which includes running a number of very successful conferences including, of course, the recent Athens event and also taking on our back-office job during the recent challenging COVID period.
Online sustainability survey
And finally, on the sustainability front, we have received a request from Glyn Hughes, a great supporter of ULD CARE and now Director General of TIACA, for our members to participate in their online sustainability survey. The survey takes about 10 minutes to complete and we know Glyn will greatly appreciate you taking these few minutes to contribute to this important project.
CLICK HERE
And finally, Urs, Bob, and Danielle would like to wish you all a very happy festive season and a prosperous 2023.