You may well be forgiven for wondering what has happened to the regular newsletters from ULD CARE, as for some years now we have managed to keep a fairly regular schedule of six times a year, each accompanied by two or three specific articles. Well, there are a couple of reasons behind the lengthy silence. Since the meeting in Los Angeles last year we, have been extremely busy working with various initiatives. In addition, we are inclined to believe that while a newsletter is a worthwhile exercise, it is also necessary to provide a more real time and constant flow of industry information on developments via our LinkedIn presence. However, we would clearly be remiss to not provide our members and followers with a more comprehensive update of what's going on, and this newsletter will attempt to do just that.
What is it that we have been so busy working on in recent months? Coming out of Los Angeles meeting, we had a number of objectives to fulfill all requiring considerable attention. We have been helped in this regard as Urs retired from Air Canada in October leaving him more time to be involved in ULD CARE. We have also taken on board part-time a communications and marketing expert from early 2017, Carl Mavromichalis. Based in Toronto, Carl has an extensive background in aviation industry communications and his involvement in our various projects such as the launch of the book ULD Explained has been a great help.
HERE IS A STATUS OVERVIEW OF THE VARIOUS PROJECTS NOTED ABOVE:
ULD EXPLAINED
A great deal of attention has gone into finalising the book ULD Explained which is now being launched. The final version contains a number of amendments and additions coming from the various feedback we received on the initial edition. And while one can always find things to improve that little bit more, the book as it stands today ready to go to the industry.
In order to be able to sell the book online, Carl has worked with King (our website company) to create an online purchasing capability. People can go online and purchase both hard and soft copy versions of ULD Explained, paying by credit card. We also have an extensive plan in place to create awareness of the book, which we are rolling out now. We have already had some excellent publicity in some of the trade press and we are confident that this will continue.
---
CODE OF CONDUCT
In Los Angeles, we introduced the concept of a ULD Code of Conduct and we are pleased to say that this is rapidly approaching completion and will be very much in the forefront of the Budapest meeting in September. Stay tuned for more on that.
---
ULD HANDLING INSTRUCTION
Both in Bangkok and in Los Angeles, the concept of having simple ULD instructional material available online on smart phones, tablets, laptops etc. was highlighted. However, our challenge was the high upfront cost to get such a concept going and we simply could not justify the financial exposure for ULD CARE. Fortunately, while in Los Angeles we were introduced to a US company which operates a very effective platform for the delivery of online instructional content with minimal upfront cost using material created by ourselves, rather than paying somebody to do it for us. The first instructional module, covering the use of forklifts around ULD, is close to completion and we now know how to put together a complete range of similar modules covering various aspects such as storage, transport, inspection, build-up. This instructional material is very much targeted towards the mass market. It has a very low per use cost, taking only 30 minutes or less to complete, and provides a record of every single completion of each instructional module. The entire learning program can also be integrated into a learning management system.
---
ULDCARE.COM
For those of you who have visited the ULD CARE website recently, you will notice that we have moved to the new upgraded version. We hope you like the new look, and of course please note that it is completely usable on your smart phone and/or tablet. A major improvement is the ease with which keyword searches can be used to find any particular articles, any feedback and/or comments on the new design are of course always welcome.
---
ANNUAL CONFERENCE – BUDAPEST 2017
With these projects all underway, there is no question that ULD CARE is making headway and delivering results. The upcoming meeting in Budapest will be a great opportunity to not only showcase and discuss what has been achieved so far, but also to map out our directions and ambitions for the next 12 months – so we certainly hope to see a good turnout of our members.
And while on the subject of the annual meeting, we are breaking new ground this year by having two half-day sessions in common with Air Cargo Handling (ACH). Some of you will remember that two years ago in Bangkok we co-located with ACH, which was a first step. This year we will be far more integrated. On the afternoon of Day One, we will have a choice of five different workshops for participants from both ULD CARE and ACH. And then the morning of Day Two, will be a combined ULD CARE/ACH plenary session during which we plan to give the combined attention of the two sectors to the common challenge of providing efficient and safe air cargo/ULD operations throughout the industry. It is our ambition but this format will lead to new and meaningful initiatives for ULD CARE.
---
INDUSTRY AFFAIRS
There has been a great deal of activity since the Los Angeles meeting when it comes to conferences and events, with a ULD CARE presence at:
ACH Dubai and Payload Asia (October 2016)
IATA WCS (March 2017)
Ground Handling International (March 2017)
IATA IGHC (May 2017) and
ULDB/SAE (April 2017)
Our presence in these various events has seen a certain degree of expansion of our message, moving further afield from specific ULD subject matter and addressing the broader issue of quality and safety aspects of cargo handling and aircraft loading in general.
---
WORLD CARGO SYMPOSIUM
In the bigger picture, there has been even more going on. ULD got excellent coverage at the IATA WCS in Abu Dhabi earlier this year and this was followed up by a session at the Ground Handling International conference in Singapore. It becomes very clear that there is a greater and greater willingness across the industry to at least recognise that ULD are a key strategic component of the air cargo industry, that their handling and operation require specific attention –  and that ULD CARE is offering value to the industry.
---
SAE/ULD BOARD MEETING
On an industry basis, the ripples from the National Air Cargo crash continue to grow and move outwards. At the recent SAE/ULD Board meetings held in Memphis (very kindly hosted by FedEx) and attended by Boeing, Airbus, FAA Cargo Focus Team and others, there was considerable discussion about the critical importance of regulatory compliance in the carriage of cargo. Steve Fox of the FAA shared with us a letter written by the FAA to every national CAA around the world in which they communicate the FAA's findings and recommendations.
A copy of this letter has been posted on the ULD CARE LinkedIn page and is also attached to this newsletter. How exactly this will play out remains to be seen. Some authorities may choose to ignore it, but it's pretty likely that a number will take the FAA's advice rather seriously and start to look into just how well their national airlines are complying with weight and balance requirements of the aircraft.
Of particular interest is the question of the use of cargo straps. In an attempt to provide as much clarity as possible on this extremely complicated subject, we will produce a dedicated article on the subject as soon as time permits.
---
E UCR
Another development which has been a long time in the making is the implementation of the E UCR (electronic Unified Carrier Registration system). Finally we can report that all the ground work has been done. The new XML code standard has been created and approved by IATA and is now published. This means that electronic UCR messages to the updated UCR format may now be used and that IT systems should be being updated to match the new standard. the road is now open to finally breaking loose of paper-based UCR's and moving into the 21st-century!
---
GROUND HANDLING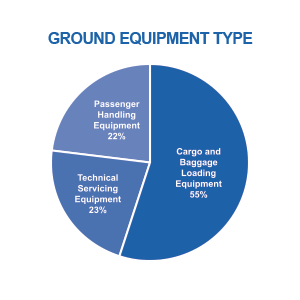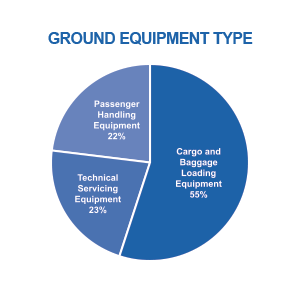 We have been supported in this regards with some excellent statistical data from IATA's STEADES and GDDB database, possibly the most interesting being that 55% of aircraft damage is in the cargo/baggage loading activity. On further consideration, this is hardly surprising as the loading of baggage and cargo is being carried out in essentially exactly the same manner as it was performed over 46 yearsago on the first Pan Am 747 flight from New York to London !!! A further factor that seems to be increasingly in the spotlight these days is the unbelievably high staff turnover rates at the various ground handlers/cargo terminals. In some cases more than 100% of the staff have turned over in a single year. With this level of turnover it is not hard to understand the almost complete lack of comprehension that ULD are aircraft equipment and should be treated accordingly.
Which brings us to the subject of how ULD CARE can inspire and motivate the ground handling and cargo handling industry to recognise the importance of their staff knowing what they are doing. Yes, there is an emphasis on Operational Health and Safety, preventing accidents and injury in the workplace, and yes there is an emphasis on reporting any damage caused to the aircraft during the ground operations. But there is virtually zero focus on the flight safety considerations of whether the ULD being loaded to the aircraft are in a serviceable condition and built up correctly.
If ULD CARE is to make changes here, we need to communicate this issue to industry stakeholders and, at the same time, provide cost effective solutions.


Make sure to read our article on the subject of Training titled:
"Knowledge is the key to safe and effective ULD operations"
In closing, with 2 months to go before we meet in Budapest may we remind you to get your registration forms into Louise without delay, as well as make your hotel reservations. You will find a steady flow of material on the ULD CARE LinkedIn site and also at the ACH site.