The ULD CARE Annual Conference is fast approaching. From September 8 to 11, 2014, we will gather in Germany for a conference we believe you will find very dynamic: "Mainz 2014-Call to action". We have chosen a theme that reflects the need for action towards change. Hope to see you there!!!
The outline of the much anticipated program is now published on our website while the final detailed agenda will be available in August.
 
If you are a ULD CARE member, you should have already received the invitation for the conference. It included the Conference Registration, Hotel Booking Information as well as the Visa Application for Germany for those requiring one.
 
If you are not a ULD CARE member and would like to attend the conference, please contact Louise Ladouceur via email at: louise.ladouceur@uldcare.com.
 
Together with the Mainz 2014 Program Outline, you will find on our website, thanks to our sponsors, the already planned Networking and Social Activities including the Welcome Reception on Monday night, the Spousal/Partner Program, Networking Coffee Break and the Rhine River Cruise for our Farewell Dinner Event on Wednesday night.
 
We strongly advise you to register and book your hotel as soon as possible as September is a very busy month for tourism in this wine-making region. 
ULD CARE is very happy to welcome its first Ground Handler member: DNATA, one of the world's largest air service providers operating across 75 airports in 38 countries. This is welcome news in line with ULD CARE's Mission to provide direction and deliver appropriate changes in ULD operations throughout the global air cargo operating environment.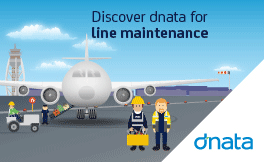 ---

We hope you will enjoy reading the 3 articles featured in this newsletter:
ULD and Limitations. Do people know that ULD have limitations and do they respect or ignore them? This article includes a table of a variety of limitations with their definitions and the implications for exceeding their limits.
(Read the complete article)
---
TSO System Explained. We cannot stress enough the importance of training for the ULD Industry and this article is one more step in that direction. (Read the complete article)
---
Temperature Controlled Containers (TCC's).Read here a very interesting introduction article on the complex subject of TCC's. You may call them TCC but they are in fact very sophisticated ULD.
(Read the complete article)