We hope you will We hope you will enjoy reading the 3 articles featured in this 2nd newsletter of 2014:
We hope you will enjoy reading the 3 articles featured in this 2nd newsletter of 2014:
Life Time Limitations of ULD – Part II
Training and ULD – Managing the Human Factor
ULD and Forklifts
The first 4 months of 2014 are almost over and there has already been a lot of action on the ULD front as far as meetings and conferences are concerned.
To start the year, there was the IATA Regulatory Forum held in Geneva in early February, the 1st event of this type with FAA participation. "Harmonizing Regulatory Requirements & Global Standards" was the theme for this event and the main topic was to review the proposed amendments to FAA AC 120-85, including Restraint of Special Cargo Loads.  An  adhoc IATA ULD Panel #34 meeting was organized back to back with the Regulatory Forum.
In March, preceding the IATA World Cargo Symposium in Los Angeles, an IATA ULD Regulations Workshop was held as a half day event with presentations and discussions on the ULD Regulations Publication. There was no dedicated ULD Track at the WCS this year; however two ULD presentations were made as part of the Regulation track:
Safety Concerns – Restraint of Special Cargo Loads, by Steven Douglas, FAA
ULD Regulations – One means of Compliance, Urs Wiesendanger, IATA ULD Panel
Earlier this month were held two back to back meetings:  the SAE AGE-2A Spring Meeting and the IATA ULD Panel Meeting #35.  Both meetings were held at the Headquarters of EASA (European Aviation Safety Agency) in Cologne, Germany.
After next week's IGHC Ground Handling Conference in Kuala Lumpur, the next event on the radar will be the ULD CARE Annual Conference in Mainz from September 8 to 11 and if you are a ULD CARE member, you should have already received the Call of Meeting for this event. We strongly advise you to register and book your hotel as soon as possible as September is a very busy month for tourism in this wine-making region. 
Not breaking with the tradition, a spouse/partner program will be offered again this year thanks to our generous sponsor, Cargo Network. You can find here a little teaser about this program which is available to spouses and family members of the delegates. 
ULD CARE is very happy to welcome its first Ground Handler member: DNATA, one of the world's largest air service providers operating across 75 airports in 38 countries. This is welcome news in line with ULD CARE's Mission to provide direction and deliver appropriate changes in ULD operations throughout the global air cargo operating environment.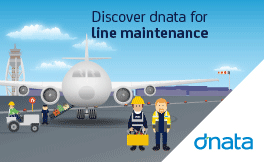 ---

Now for this edition's articles…
Life Time Limitations of ULD – Part II.  This article is a follow-up to the one that was published last February going a little deeper into the details.
(Read the complete article)
---
Training and ULD – Managing the Human Factor.  We cannot stress enough the importance of training for the ULD Industry and this article is one more step in that direction. 
(Read the complete article)
---
ULD and Forklifts.  A very interesting article bringing us back to the 70's and highlighting if, when and how forklifts should be used when handling ULDs. 
(Read the complete article)